We help you connect more deeply to the natural environment, each other and to yourself.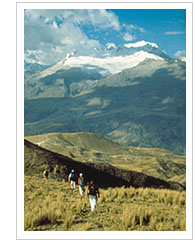 We've been providing a broad range of holistic programs in the U.S. and abroad since 1998.
Come Join Us, Reconnect! Delve into the inner and outer landscapes.

Participants on MSI programs have a greater appreciation and understanding of their own resources, of other individuals around them, as well as a better sense of their place in the natural world.
Self reliance, compassion, service, centeredness, physical fitness and interpersonal community-building, as well as caring for, and understanding of the natural environment, are all hallmarks of our mission.
Outcomes - An increased sense of joy and peace.




Testimonials

News and Recent Blog Articles/Videos:
New Board Members, and New Directions for MSI (Feb/2014)
Mountain Spirit New Zealand takes form with a Secluded Sanctuary for programs, workshops and retreats. (Feb/2014)
(Stay tuned for upcoming links)


We're a hybrid organization - a cross between an experiential wilderness program and a holistic learning center, with elements of both experiential education and spiritual development.
MSI is committed to raising public awareness of environmental issues that directly affect our lives, such as global climate change, peak oil and sustainable living.

20140213 23:32