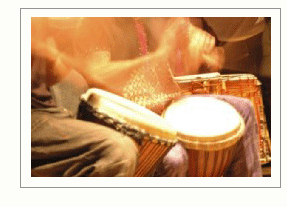 This program cancelled for 2011, stay tuned for 2012 dates.
Do you love jamming on hand drums with your friends? Do you lead interactive drumming sessions at your workplace, community sites, or home? Engaging to first-time and to seasoned drummers, this course will send you home with skills to create catchy rhythms to play to the beats of your favorite music.
You'll learn ways to....
Play your conga, ashiko, and djembe drums and small percussion instruments to accompany singing, chanting, dance, movement, therapy, theater arts, and storytelling instructors in the northeast
Utilize an oral tradition method to invent joyous rhythmic patterns to play along to boogie, rock & roll, soul, swing, funk, folk, and world songs
Convey the patterns to others to emulate at interactive drumming sessions, events, and jams
"Sit in" or perform with instrumental and vocal music ensembles
There will be quality time to simply make music together at the ocean setting. Handouts will be given. You're encouraged to use an audio recorder. Please bring a conga, ashiko, or djembe drum. Any of your favorite percussion and melodic instruments are welcome. For questions about drums and other instruments, please contact the teacher at 860-429-9280.

Bob Bloom
The Connecticut Commission on the Arts awarded certification as a "Master Teaching Artist" to Bob Bloom in 1997. Bob served from 2007 to 2010 as chair of the Interactive Drumming Committee of The Percussive Arts Society, the largest percussion organization in the world. For over a decade, he was a faculty assistant to Dr. Babatunde Olatunji for his "Language Drums" courses at the Omega Institute, and a performance member of Olatunji's troupe "Drums of Passion".

Bob's program fosters curiosity, creativity, and discovery. Entire audiences get hands-on with an inviting array of drums and percussion instruments. He offers assemblies, classroom instruction, residencies, extended-day sessions, and student-featured concerts designed for pre-kindergarten to 12th grade students. Bob's interdisciplinary activities are engaging to kinesthetic, aural, and visual learners, and are accessible to people with disabilities. They can be conducted in a variety of settings including education, recreation, eldercare, social work, and healthcare. Bob also offers professional development and in-service workshops that enable teachers and service providers to be the leaders of arts-integration, interactive drumming programs at their settings.
RELAX & RENEW
A comfortable schedule of 20 hours of instruction gives you plenty of time to explore the Treasure Beach community and the surrounding area, schedule an herbal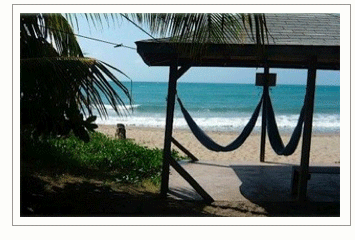 steam bath, or relax in a hammock by the ocean.

RESPONSIBLE TRAVEL
Enjoy authentic Jamaican meals and explore the local culture. A portion of trip costs will be donated to the community of Treasure Beach to support education expenses for children attending school in Treasure Beach.