CREATING A SUSTAINABLE LIFESTYLE: June 10-12, 2011
Organic Gardening - Conscious Communication - Green Living Skills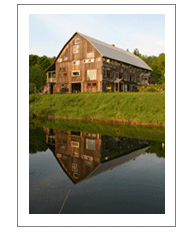 Join us for a educational, peaceful and fun weekend at Sky Meadow Retreat on 120 acres of forest woodlands and working farmland in northern Vermont.

Mindfulness Improves Green Living Skills - Through hands-on learning explore your personal impact on the earth and deepen & strengthen your connection to yourself and your community. Join us and discover ways to integrate sustainability practices into a holistic lifestyle that is more meaningful, simple and satisfying.

The weekend will focus on
Organic Gardening

, "The Nuts & Bolts of Organic Gardening with Henry Homeyer" more..

Personal & Environmental Sustainability

with Jen White more..
Healthy Communication Styles with Miles Sherts more..
Mindfulness meditation & Yoga
Reconnecting with nature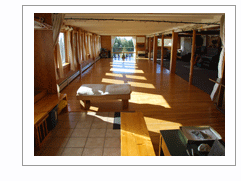 A great weekend to explore, connect, relax and get centered....with recognized experts
Meet your Facilitators/Instructors
Henry Homeyer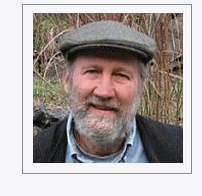 Henry Homeyer has been gardening organically for some 60 years, starting as a tad when he helped his grandfather in the garden. He is a UNH Extension Master Gardener and the author of 4 gardening books. Henry has been writing a weekly gardening column for newspapers in the Northeast for over 10 years, and was the New Hampshire/Vermont associate editor for People, Places and Plants magazine for nearly as long. He does monthly gardening commentary for Vermont Public Radio, and teaches a course in Sustainable Gardening at Granite State College. Henry lives in Cornish Flat, NH. Henry's Website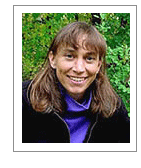 Jen White
Jennifer White brings a purpose-driven, holistic approach to sustainability education. She has been an educator for over fifteen years in a wide variety of academic and community settings, and has a multidisciplinary background in physics, psychology, systems science, permaculture design, and sustainability. She served as the Executive Director of a national nonprofit called the Simplicity Forum, and was the Co-Founder and Director of Education for the Green Heart Institute which was created to help people "understand the global impact of their choices, connect with their values and live sustainably from the heart. Jen has a long history of dedicated volunteerism with community based organizations including being a founding member of the Rocky Mountain Earth Institute and Transition Town Lyons, both in Colorado. She is currently the Sustainability Coordinator and an Assistant Professor of Environmental Studies at Colby-Sawyer College, New London, NH, and is founder of Root Systems Institute.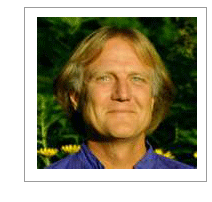 Miles Sherts:
Miles founded Sky Meadow Retreat in 1999 as a holistic learning center, organic homestead, and conscious community. He lives in Vermont with his wife and three daughters, where he leads workshops and retreats in Conscious Communication, Insight Meditation, and other forms of personal transformation. He also works with couples, offering group and private retreats that focus on using these skills in a primary intimate relationship. And, he offers private trainings in Supportive Listening, Assertion, Collaborative Negotiation, Meeting Facilitation, and Shared Leadership.
C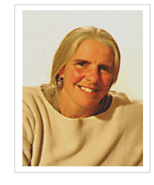 indy Heath, B.Sc.
Cindy currently serves as the Executive Director of GP RED, a non-profit organization providing education and research to recreation, health and land management professionals, and is a part-time Project Consultant with GreenPlay, LLC, a national consulting firm specializing in recreation and parks management and strategic planning
Cindy was the Director of Lebanon Recreation & Parks for 26 years before retiring to work in the non-profit and management consulting fields. Cindy was a founding member of the Upper Valley Localvores, started the Lebanon Farmer's Market, and chaired Lebanon's employee wellness committee. Early in her career she was an Environmental Educator at the Sargent Center in Peterborough, NH, leading outdoor and environmental education activities. She is a partner in Wild Azalea Designs, a garden design firm, and passionate about gardening and active transportation, and is a Project Consultant for the Upper Valley Healthy Eating Active Living project.
Cindy is co-coordinator of this program.
Day

Time

Schedule
Facilitator

Friday
June 10

4 pm

Arrive, register, & get settled

-




6 pm

Community Dinner,
Welcome & Orientation

All

Saturday
June 11

7 am

Morning meditation/yoga (optional)

Miles Sherts

8:30 am

Breakfast

All

9:30 am

Welcome; What to expect; Your Goals? Set the tone for the weekend!


All

9:50 am

Personal Sustainability Discussion

Cindy Heath

10:15 am
Conscious Communication Workshop

Miles Sherts

12:30

Lunch and free time

All

2 pm

Organic Gardening Workshop I

Henry Homeyer

5 pm
Relax, Walk, Read, Enjoy being at this special place

7 pm

Community Dinner

All

Sunday
June 12

7am

Morning meditation/yoga (optional

Miles Sherts

8:30 am

Breakfast

All

9:30 am
Organic Gardening Workshop II

Henry Homeyer

12 pm

Lunch and free time

All

1:30 pm

- Simplicity and the good life
- Remembering what matters most
- What does sustainability really mean?
- Building true community and going local


Jen White

4:30pm

Now What? Transferring what you've learned back home

Cindy Heath/All

5-5:30 pm

Closing Circle

All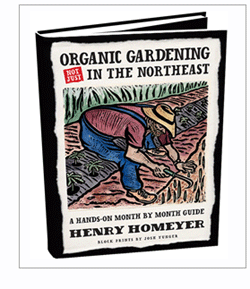 NOTES
The retreat is limited to 14 participants so if you're interested, please register as soon as possible.
Cancellations & Refunds: Refunds are given in full, (Less $75 Admin Fee) up to 60 days prior to
program start. 31-60 days prior to program start, a 50% refund is given and the remaining 50% given
towards for credit for another other MSI program. Less than 30-days from program start, 100% credit
may be applied toward MSI programs.
To reserve a spot on this personal sustainability retreat, call us at 1-603-763-2668 and go to our REGISTRATION PAGE by clicking below.
You may pay in full or send a deposit of $200.00 accompanying your application which goes toward the cost of your program. This secures your confirmed reservation for 30 days. More details on payment options on the REGISTRATION PAGE.
Be sure to read and sign the terms and conditions, and registration documents.