EASY REGISTER FOR PROGRAMS

Here are all the forms for you to be well on your way to signing up and headed on a Mountain Spirit program: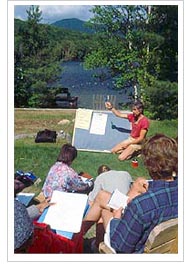 Adventure Education Symposium
NOTES:

There is no charge, but...
Please fill out the Application, Terms and Conditions, Release, and the ONE Page Med Form.
Forms on this page require free Acrobat Reader: Download by clicking on the icon below:


PAYING FOR YOUR PROGRAM:
Please choose:
1) PayPal: You can use your Paypal account to send in your deposit or balance. Please send us an email detailing the program description and the amount you're sending to info@mtnspirit.org

2) Phone in your Credit Card info:
Call us at 1-603-763-2668
MSI is a verified as compliant with Credit Card Processing Best Practices
What does this mean? See our certifiicate below:


3) Send a check (or cc info) with your application by mail to :
Mountain Spirit Institute,
P.O. Box 626
Sunapee, NH 03782
603-763-2668
Be sure to write the program name on the check's memo line.

REFUNDS: In the unlikely event that a program is cancelled you will be notified when the cut off date is for trip cancellation due to lack of enrollment. You will recieve a full refund if the program is cancelled. Additionally, we always recommend trip cancelation insurance for factors beyond MSI's control that could lead to trip cancnellation.

For a canceallation from your end, please see our Terms and Conditions document above and on the register page for the program.
National Processing Center requires those accepting credit cards in the U.S to complete and verify best business practices when taking credit card information. MSI adheres to these practices and keeps your credit card information safe until needed then destroys any online and hard copies of your information.